This is a pretty common question and one that has multiple answers. Because our area of expertise is luxury Napa experiences we want to help you get a better picture of how much to budget to fully maximize your experience.
If you are here, visiting our page it is very likely that you are not new to wine tasting. In fact, the majority of our customers have visited the California Wine Country three or more times and are now looking for an upgraded experience that will help them deepen their wine knowledge and will allow them to garner some of the most exclusive boutique and cult wines available in the valley. With this in mind I will try to answer the most common questions we receive via our concierge informational email:
Should I hire a private driver when visiting Napa?
There are many options when visiting the valley. Some people Uber, others resort to using the wine train and there are some daring parties that visit wineries while riding their bicycles and motorcycles. Hiring a professional wine touring company in Napa affords you and yours several advantages, among them the freedom to drink as you please knowing that you will not get a DUI or jeopardize the safety and health of others. A professional driver ensures timely arrival to wine tastings. It is not uncommon for those using Uber to have tasting reservations canceled due to late arrival. For us, our work is not simply to drive our guests from point A to point B. We strive to make every single minute experiential and delightful. Our luxury vehicles are comfortable, well cared for and always stocked with delightful surprises. Our commitment to superior hospitality has kept us among the top ten luxury touring companies in Napa.
How much will I end up paying for a private vehicle and driver in Napa?
Luxury experiences range between $80 to $200 or more per hour depending on the size of your party. Experienced wine collectors generally spend three to four days in Napa and utilize their hired vehicle and driver for 6-10 hours per day. Gasoline surcharges are one-time fees added on top of the hourly rate and tips are never included. Tolls, parking fees and other charges are inclusive to the hourly rates featured by Napa wine touring services.
What about the cost of hotels and lodging in Napa?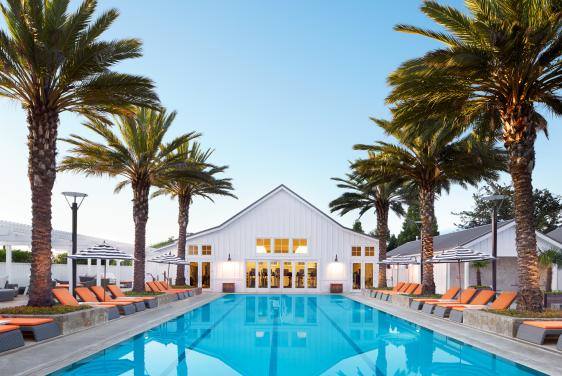 In reviewing the historical data and preferences of our client portfolio we identified the following preferences when it comes to picking a place to stay in Napa: Couples often select luxury hotels such as Bardesonno, Solage, Chandler Hotel, McClelland House, Poetry Inn, Auberge du Soleil, Meadowood, Four Seasons and Vintage House. Guests can expect to pay between $500 to $1500 per night depending on the season. Larger parties with four or more often select exclusive catered residential lodging often integral to luxury vineyards and available only to their best buyers. These properties feature comforts such as private chefs, butlers, in-house sommeliers and dedicated staff. These properties offer significant privacy and confidentiality rates ranging from $2500 to $10,000 per night. Certain wineries will offer complimentary stays to wine collectors and wine investors when their visit is fully focused on purchasing new vintages to add to their library.
So, How Much Should We Budget for Dining In Napa?
At the core, Napa is all about eating and drinking. Experiencing superior food is essential to the experience. If you are here you will not want to miss the opportunity to visit several Michelin-rated restaurants. Your visit is also a great opportunity to explore upcoming culinary stars freshly graduated from the Culinary Institute of America. Many of our top restaurants require reservations six to eight months in advance. In Napa, lunch tends to be a more casual affair, usually satisfied by grabbing a gourmet sandwich. The wine cellars featured at top restaurants in Napa are nothing short of delightful. If the plan is to dine out and explore top-rated Napa restaurants we estimate that you need to budget about $300 to $500 per day per person. This estimate is inclusive of wines and cocktails. If instead, your arrangement includes the use of a private residence, the cost per cover for a four course chef-prepared meal is usually in the neighborhood of $200 per person. Having a private chef host your in-residence dinner is a fantastic opportunity to enjoy the wines you have purchased during your tastings.
How Much Will I Spend Purchasing Wine?
As a luxury transportation provider we have selected our fleet with the idea that we will carry multiple cases of wine for your party. Highly rated Napa wines start at about $75, wines with ratings between 97 to 100 are in the neighborhood of $360 per bottle. Cult wines, when available, will go for over $1000 per bottle. Our wine coach can help you select wine that is likely to add value to your wine library while staying within a target budget. We spend significant time doing research and tasting wines from small and newly discovered wineries; hidden treasures that will impress and surprise all your guests and associates. One thing to note is that many high-end wineries will waive your tasting fees when you make a significant purchase. We suggest a minimum of six bottles. About four times per year my husband and I spend full weekends visiting wineries to restock our personal wine library; on average we purchase three to six cases. This ensures we have enough wine to share with a little extra to collect allowing it to age to perfection.
How Much Will I Pay For a Tasting?
The pandemic resulted in increased demand for California wines; with increased demand the price for wine and tastings is not what it used to be. Tastings for small boutique wineries are in the neighborhood of $70 per person. High-end wineries can cost as much as $250. While we are happy to share the price of tastings it is important to note that most of our clients have their tasting fees waived given the size and nature of their purchases.
Should I join a wine club or several?
The main reason to join a wine club is having access to wine allocations. Our recommendation is that you only join clubs from wineries that fully align with your tasting preferences. That is, you find all of their wines to be magnificent. Joining a club comes with a variety of perks aside from allocation access. Our favorite and most important perk is having access to their harvest parties and special events. Before you join, ask me, my husband or Cynthia. We will do our best to point you in the right direction.
What is The Cost of a Pick Up When Arriving via Charter Flight?
Napa Private Tours provides confidential transportation for VIP customers arriving via private plane at our hourly rate. If your party requires an additional vehicle for luggage and gear we are happy to coordinate additional transport. Similarly, we will ensure your wine purchases are ready to be transported or we will make arrangements to securely ship your purchases.
I am typing these notes to paint a clearer picture of the costs associated with visiting Napa Valley. Please keep in mind that our data assumes your goal is to have experiences that are exclusive, and you are accustomed to receiving five-star service. There are many ways to visit California Wine Country. The approach that you take will impact costs as well as the quality of your experience. Napa Private Tours has been in the business of excellence and luxury for over ten years. The data shared within this FAQ is based on data compiled from our client portfolio.
As always, my husband and I are eager to host you. Let us put together a Napa experience you will always remember.
Always Yours
Javy